There are so many treks in the northern areas of Pakistan which makes it hard to choose a trek among them. September is the last month in which you can do an adventure trek in the north because after September the weathers gets cold and snow falling season starts in some of the areas.
If you are planning to do an adventure trek in the coming month of September and finding it hard to decide which one to do then go through the following list of 4 treks and choose the one which suits you best.
Chitta Katha Lake Trek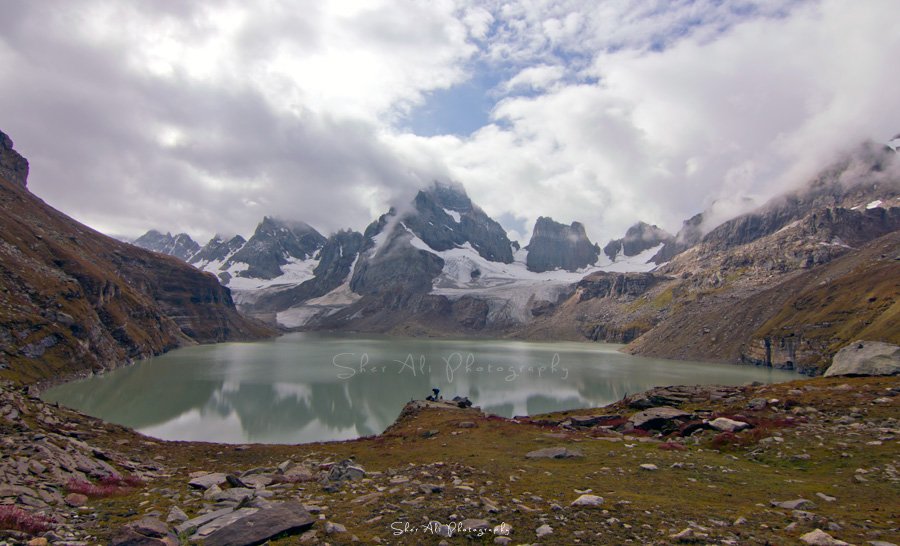 Chitta Katha lake is an high altitude lake (13,500 feet or 4,100 m) situated in the Shounter valley (a sub valley of Neelum Valley), Kashmir, Pakistan. Chitta Katha lake is accessible from Kel by a 20 km long jeep track and then further 5-6 km hiking trek leads to the lake.
The best time to do this trek is late August and early September because this is the period in which the lake melts fully. This trek can be done in minimum of 3 days starting from Islamabad.
Kel is mostly used as a base camp for this trek. You hire jeep from Kel and set out early in the morning. Reach upper Domail village in 2-3 hours. You can also visit Shounter Spoon lake which takes around 30 minutes by jeep from upper Domail village. From upper Domail you start hiking towards lake and camp at Deck-2. Next morning you start hiking towards lake. Reach lake in 3-4 hours and then you can descend and reach Kel by evening unless you have different plans.